Welcome to Ansiba Arabians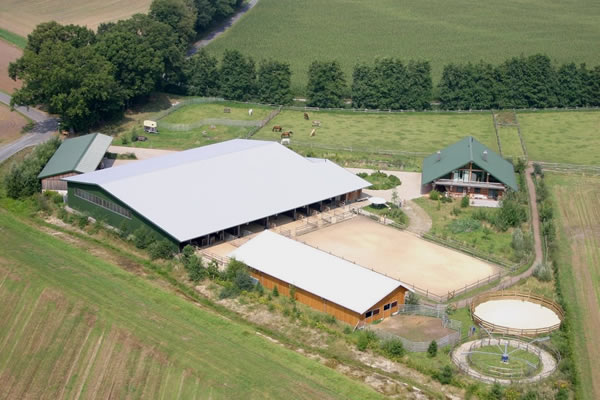 Build new in 2006, our facility is located in the beautiful Muensterland landscape between the cities of Muenster and Osnabrueck. We look forward to welcome you for a visit!

TRAINING FOR HORSES - TRAINING FOR RIDERS
At our training facility, both riders and horses of all breeds are supported in western riding according to their individual talents.
BREEDING OF STRAIGHT EGYPTIAN ASIL ARABIAN HORSES

The stud "Ansiba Arabians" breeds purebred Arabians (Asil Arabians) of the Dahman Shahwan bloodlines. Our supreme breeding principle is the preservation of the pure and original Eqyptian bloodlines of the Dahman Shahwan with special consideration to their very gentle character, their suitability as riding horses and last but not least their extraordinary Arabian type.